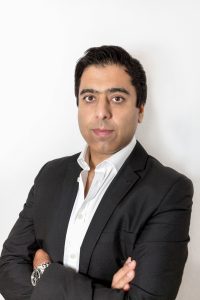 Manish Kataria
Manish Kataria started to focus on Real Estate Investment full time after he left Investment Management – where he made consistent returns, even in market downturns.
Here, he realised that the high levels of Due Diligence present in the financial world, were severely lacking in Real Estate.
His expertise (together with a CFA qualification) allowed him to find the deals that perform and led him to form his own Investors' Circle – of which he is the Lead Investor today.
Having perfected the Due Diligence process he uses to assess deals for co-investors and his own investments, he started Invest Like A Pro to share these opportunities with potential investors.
InvestLikeaPro brings together Manish's professional experience to create a derisked and diversified portfolio of investments in property development.  The focus is to invest in projects, rather than operate them.    The objective of InvestLikeAPro is to enable anyone to invest like a pro.
Members of the Investor Circle receive immediate updates on opportunities which go through our due diligence process and fit into our strict investment criteria.  To join the Investor Circle please sign up at the homepage, contact us or leave your details here.
Investors are assured that every investment is also implemented with the author's personal capital.   We follow our own advice.
Please read the important risk warnings here.