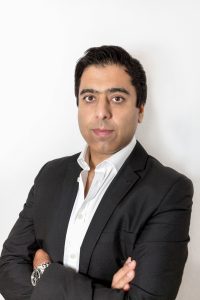 Manish Kataria
Manish Kataria CFA is a professional investor with 18 years' experience in fund management and UK property investment.
He has managed investment portfolios for JPMorgan and other blue chip investment houses.  Within property, he invests in and owns a range of assets including developments, HMOs, BTLs and serviced accommodation.
Manish works with Family Offices and Fund Managers as adviser and consults on investment strategy and asset allocation.
InvestLikeaPro brings together Manish's professional experience to create a derisked and diversified portfolio of investments in property development.  The focus is to invest in projects, rather than operate them.    The objective of InvestLikeAPro is to enable anyone to invest like a pro.
Members of the Investor Circle receive immediate updates on opportunities which go through our due diligence process and fit into our strict investment criteria.  To join the Investor Circle please sign up at the homepage, contact us or leave your details here.
Investors are assured that every investment is also implemented with the author's personal capital.   We follow our own advice.
Please read the important risk warnings here.